We at All Call Restoration understand the urgency and severity of a fire emergency and we follow a systematic approach to handle such situations. We prioritize the safety of our clients and their property, ensuring that all necessary precautions are taken. All Call Restoration provides fire damage restoration services in Michigan, serving west and central Michigan communities.
The first step in handling a fire emergency is conducting a thorough inspection and assessment. The professionals from All Call Restoration assess the extent of the damage caused by the fire and smoke. This includes identifying any structural damage, assessing the safety hazards, and evaluating the overall condition of the property.
Once the assessment is complete, All Call associates begin the fire damage clean-up process. This involves using professional smoke restoration techniques such as cleaning, deodorizing, and refinishing or restoring hard surfaces. The objective is to remove all traces of smoke and soot from the affected areas, eliminating any potential health risks and restoring the property to its pre-loss condition.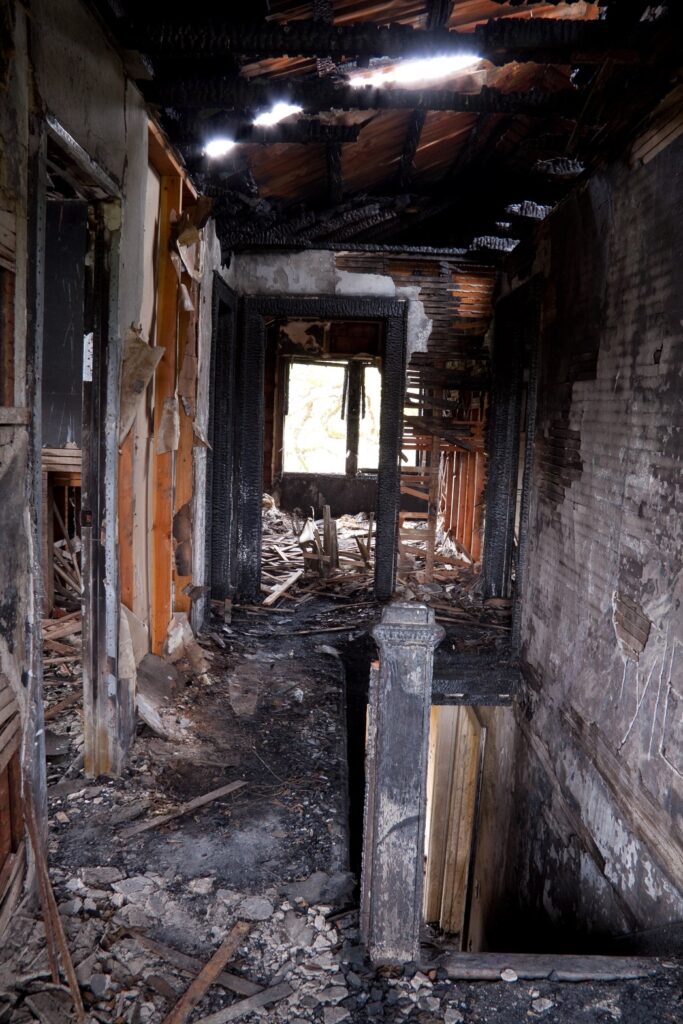 In addition to clean-up, the All Call Restoration also offer repair services. We work closely with our clients to develop a comprehensive repair plan, addressing all the damage caused by the fire. This may include repairing or replacing damaged structures, electrical systems, plumbing, and HVAC systems, among other things.
Throughout the entire fire damage mitigation process, we ensure open lines of communication with our clients. We keep you informed about the progress of the restoration and repair work, addressing any concerns or questions you may have.
A Professional Approach to Fire Damage Restoration
All Call Restoration understands the importance of minimizing downtime for businesses affected by a fire emergency. We strive to provide quick and efficient services, aiming to get our clients' businesses up and running as soon as possible. By utilizing All Call's professional restoration services, clients can trust that their property will be restored and preserved, giving them peace of mind during a challenging time.
Overall, we take a systematic and professional approach to handle fire emergencies. We prioritize safety, conduct thorough inspections, offer comprehensive clean-up and repair services, and maintain open communication with their clients. This ensures that the damage caused by the fire is effectively assessed, cleaned up, and repaired, providing a timely and efficient solution to our clients' needs.
Fire damage restoration needs to be handled by professionals. The All Call Restoration professionals are here to help.